I can no longer remember which novel started it all, but one of my most treasured friendships blossomed in the realisation that we shared a common taste in urban fantasy. Back then, my dear friend raved about a series: Guild Hunter by Nalini Singh.
Finally.. after about 10 years.. I have started it!
This is NA not YA fantasy
Through sharing the titles of my favourite series with her, I had preformulated an idea that Guild Hunter would be similar. It would feature a strong female lead, a stop-the-world-from-ending adventure, and just the right amount of romance to get my fingers tingling. That's pretty standard for an urban fantasy, right?
Now don't get me wrong, Angel's Blood does feature this. Elena is a warrior of a chick – tick. They are trying to stop a crazed angel who is committing mass murder – tick. The romance… Well…
Angel's Blood was much, much steamier than I had anticipated. I am no stranger to angels being presented as lethal and cruel (which I really like, such as in Penryn & the End of Days by Susan Ee), but their extreme lust was overwhelming. Nalini took sexy to a whole new level – maybe too far, even. The sexual content could have easily overshadowed the plot, which was probably only saved by distracting me with the level of gore.
An ode to masculinity
Something else that bothered me was the clear divide between female and male. If I had a dollar for everything the "maleness" of a certain angel, sound, or body part was emphasised, I would be rolling in cash. Dudes, let's tone down the testosterone.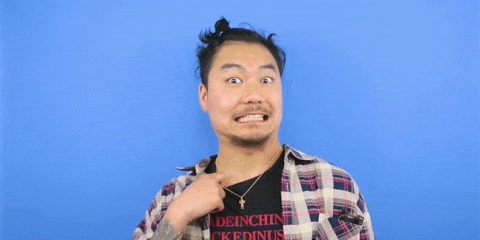 1 book down, 11 more to go
With all the character and world-building in Angel's Blood, the novel was like a prologue to set the scene and establish the relationships for the succeeding novels. Nalini writes so elegantly and I am looking forward to reading forward. Let's see where the next books take us.
再見。
header image: withluke