If there is one thing you must know about me, it is that I have a deep appreciation for stop-motion animation. More specifically, for the works of Laika Studios. Travis Knight is the mastermind behind the production of these animated masterpieces like Coraline, Paranorman, and The Boxtrolls. The most recent film was 2016's Kubo and the Two Strings. These films are small in number, but epic in production quality.
Kubo and the Two Strings is the first Laika film to be directed by Travis himself and goodness what a beautiful story it tells of magic, family and memories. It follows Kubo, a performer who brings his stories literally to life with music. This piece is truly complete with stunning visuals, elegant music and a unique story.
These films can be quite dark!
I've grown up with those around me firmly believing that anything 'cartoon' or 'animated' is merely for children. Having more and more exposure over the years, works like the Laika films completely banish these ideas! Kubo and the Two Strings, particularly, is more suited for a mature audience. I mean, the sisters manifesting from the river?! That scene chilled me to the very b o n e. The story also has such great contrast between dark and light. One moment the story is completely horrifying, then next, beautifully colourful and cheery. It's work like this that makes me believe in magic.
Paranorman was more comedic but it also boldly touched on some issues that many family films tend to skim over. And all that really needs to be said about Coraline is: The Other Mother.
Laika studios has really evolved…
Through the years, we've really seen Laika animation technology blossom. Starting with Coraline, which was an incredible feat at its time, stop-motion animation has become almost flawless. Libraries of thousands of unique facial expressions, tens of large detailed sets, the many, many frames that go into making a single sequence! So much effort goes into creating these pieces and it is not appreciated even nearly enough!
For Kubo and the Two Strings, I especially appreciate the thorough research into a culture that probably not many of the designers were familiar with. Every fabric pattern, details in the towns, every element was so well-researched.
Not too long ago, Laika had an exclusive exhibit at the Portland Art Museum showcasing more of the behind the scenes. (Also the Laika x Nike collaboration? Those kicks looked awesome!) I'm so glad it existed, although I couldn't go there myself. Hopefully in future they have another exhibit! I hope that more people are able to realise the beauty of stop-motion. It truly has a special charm unmatched by any CG animation.
Where to from here?
Laika has a film set for release in April, The Missing Link. Judging from trailers, this one seems more light-hearted! I'm really excited to go and see it.
And just some fun facts…
I was just having a look at Travis Knight's profile and before becoming an animator, he started off as a rapper (Chilly Tee).
His father is a co-founder and current chairman of Nike. This explains the Laika x Nike shoes!
Travis also recently produced a live action film – the newest Transformers film. I still need to see that one.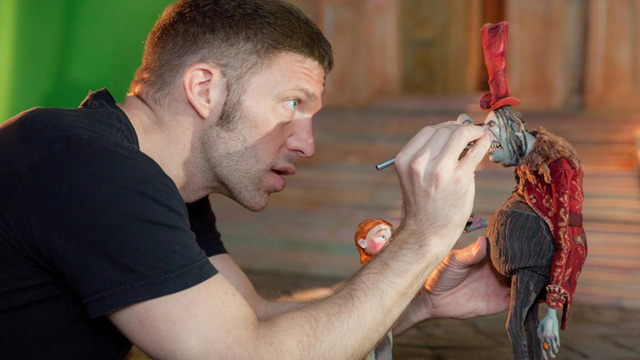 On the wavelength of stop-motion, there are a couple of other non-Laika honourable mentions:
Mary and Max (2009)
Anomalisa (2015): This one, I've had a friend rave about. I've only gotten as far as the trailer so far but wow, quality!
There's still a lot out there I haven't seen or even heard about before, so long way to go! May we discover some more gems down the stop-motion rabbithole.
Well, for now…
拜拜。